Outer Perimeter Remote Medical Monitoring powered by On Track Technologies is a next-generation data delivery and tele-health solution.
Only relevant, critical patient information is delivered to the specified healthcare providers who need to receive it, evaluate it, and act on it, saving time and resources.
Use any data, from any source, anywhere, at any time
HIPAA-compliant remote measurement and delivery of biometric data, enabled through Data Delivery as a Service (DDaaS) technology
Platform-agnostic solution – use any Bluetooth- or POTS-enabled vitals measurement device
Utilizes any mobile device (iOS or Android) to communicate vitals to medical center or individual healthcare professional
Automatic data entry into electronic health record (EHR)
Remote Bio-Metrics, easy as 1, 2, 3 ...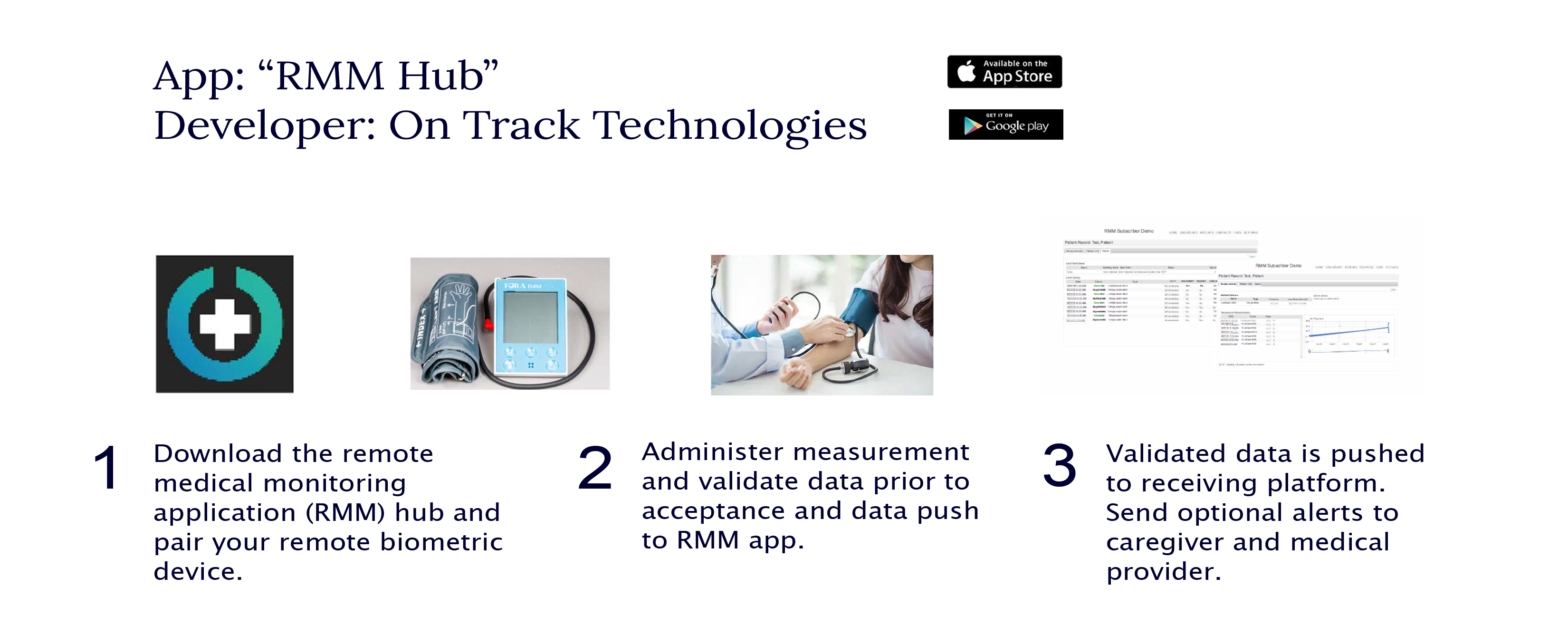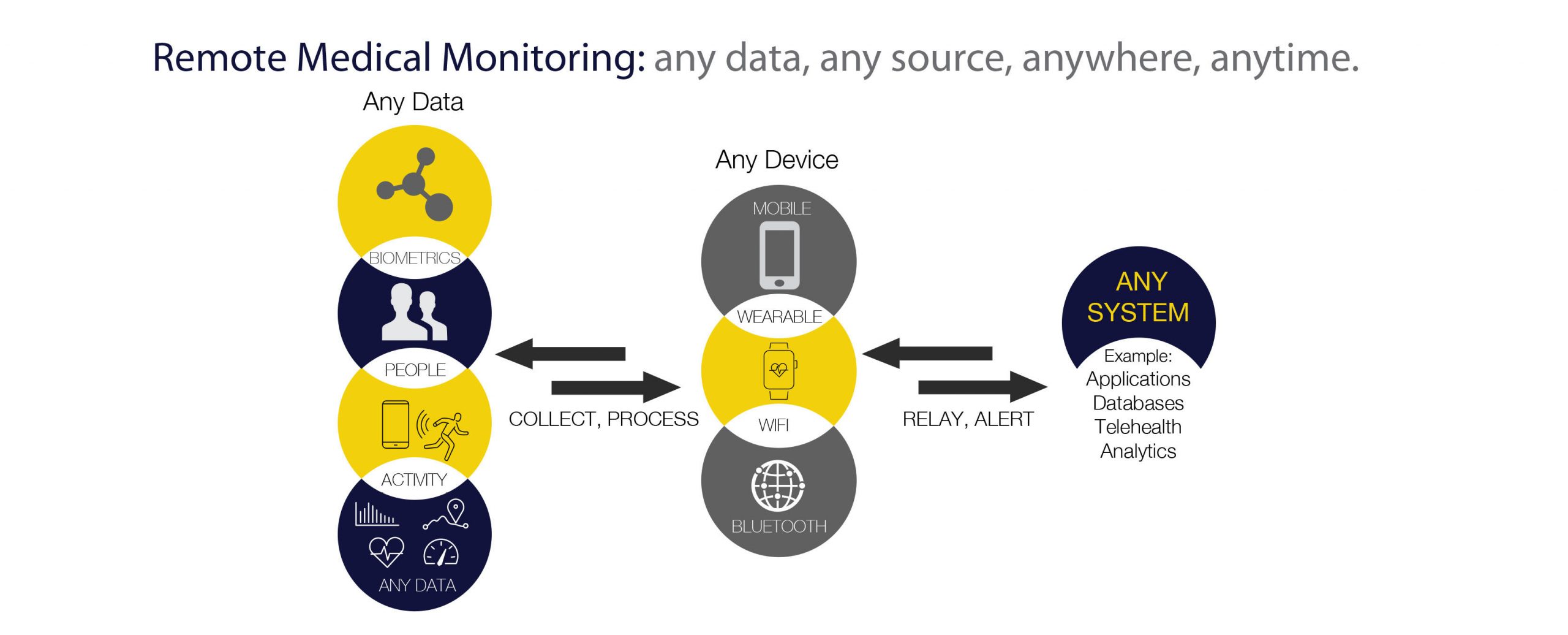 Key differentiators of our Adaptive Data Exchange:
Triggers real-time insights (Calendaring, Monitoring, Geospatial, Alerting, and Notifications)
Efficiency of data exchange with customized delivery to multiple predetermined receivers.
Data is delivered to existing customer systems without requiring software adjustments.
Apply real-time alerts and actions before disruptions occur.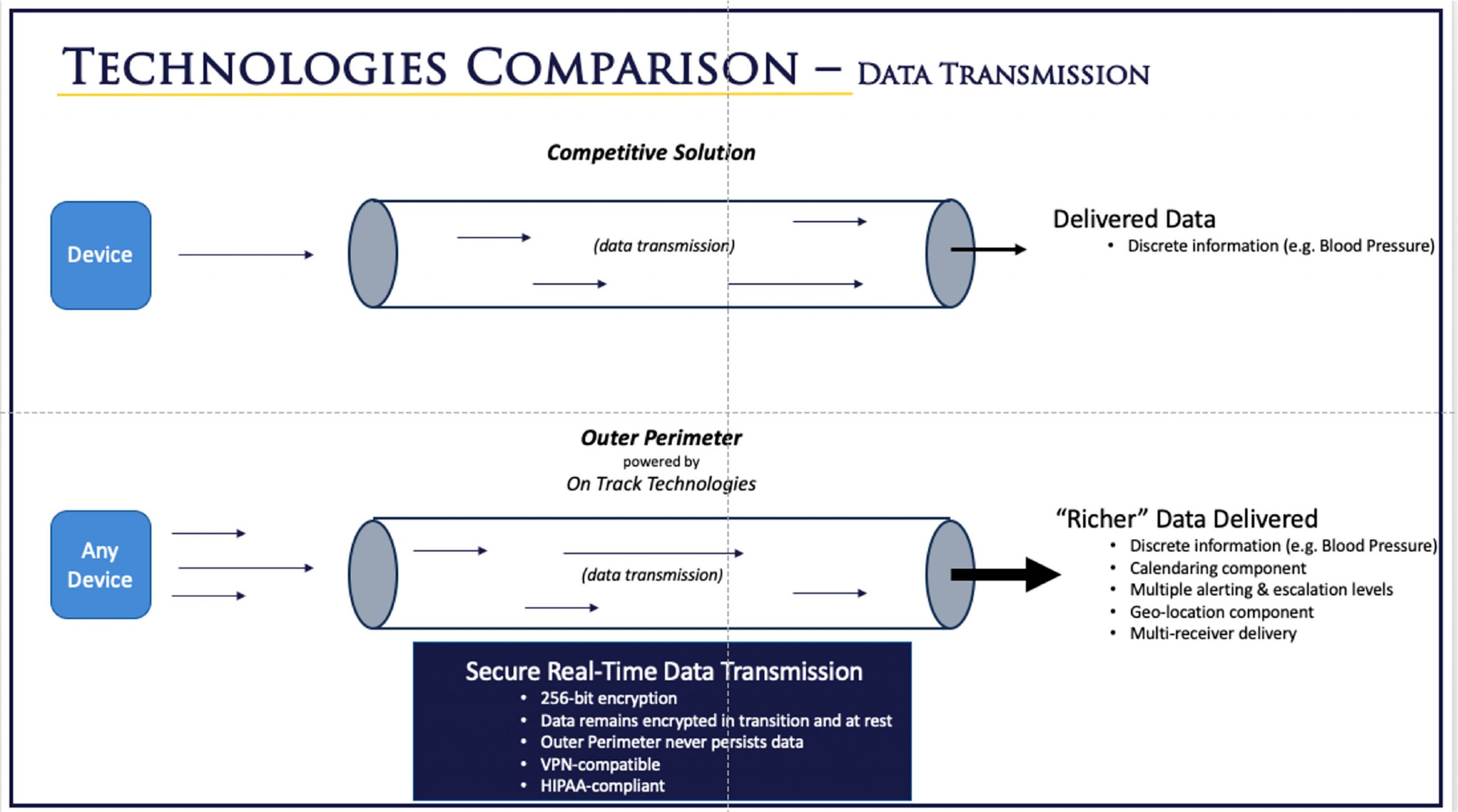 At Triton Light Medical, we believe technology can transform the way data is delivered, and we are driven to provide the simplest, most secure solutions for healthcare providers.
We are seeking partners for an ongoing Outer Perimeter product trial. If you are interested in learning more about how our next-generation Remote Medical Monitoring solution can support your facilities' objectives, please contact us using the form at the bottom of the page or here for further information.